This is an opinion piece and represents the opinion of the author. It does not indicate one way or another the stance or policy of the Fuwanovel community.
To the great consternation of fans, JAST has announced that it will be censoring its upcoming release of Shiny Days, alternate universe prequel to bestselling interactive movie School Days. As feared, ero-scenes involving Kotonoha's "underaged" younger sister Kokoro and her classmate will be cut from the official release (slated for release on August 25th).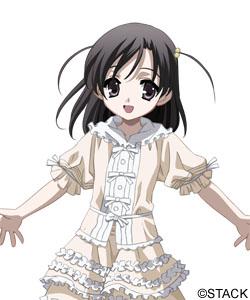 The official stance
From their official forum announcement:
… some content will not be included with our shipping version, principally a few specific scenes with Kokoro and her classmate are being omitted. All other game content is included, and all visuals are 100% uncensored and mosaic free. We hope fans will be understanding of the need to not have these scenes in the shipping version, which we have to do both to avoid problems for ourselves and our customers as well as visual novels as a wider genre, which are really beginning to take off in popularity.

School Days and Shiny Days translator Kanna, affiliated with Sekai Project, had this to add:
… none of us on the team have any moral objections to the content for Shiny [Days]…

JAST USA is.. well.. a US company, but they sell and export their games worldwide. Censoring or cutting content out of a game is never an easy decision, but we had to do it to comply with various international laws. Just because it's a grey area in the US or legal elsewhere doesn't mean we can apply this standard across the board.

Back with School Days HQ, [Sekai Project] hosted a survey asking people what content is illegal in their respective countries. Underage, bestiality and rape content were the top 3 in results. While I don't agree on cutting these out, we are obliged to in order to sell to these countries.

I understand why people would be angry about this censorship and their justification of not buying the game, but at the same time I don't want to play chicken with criminal code and be put on a registered sex offenders list.

JAST project manager Nicholas Graham further elaborated:
Personal views of freedom of speech and censorship don't mean anything when we have staff who are in countries where [child porn] laws not only exist but are used to prosecute individuals who are in possession of such content. The above is not only a risk but a serious safety concern for staff and customers. It would be immoral to ask our staff to become martyrs and put their safety and futures at risk just to localize one game…
From the above quotes, we can clearly see that JAST fears that releasing an uncensored product would put its international customers and employees at legal risk. In particular, JAST relies heavily on physical distribution of its games to both domestic and international customers, and international shipments are subject to intense scrutiny by customs officials. Therefore JAST has a particular responsibility to ensure compliance with international regulations regarding offensive sexual content, even moreso than competitors like Mangagamer that focus on digital distribution.
To clarify rumors that have been buzzing around: both the digital and physical official releases will be censored. "Shipping version" in the official announcement didn't mean what wishful thinkers thought it did.
The extent of cuts
Several ero-scenes involving Kokoro and her classmate will be removed from the official release. In addition, further edits may be necessary since these scenes are referenced in a wider story arc involving Kotonoha and her mother Manami. The School Days series is well known for its twisted drama, and there's little doubt that any edits could impact the drama in this story arc (one of many potential paths in the greater work). JAST doesn't have the resources to make more than minor changes to an interactive movie, so likely the explicit scenes will not be shown to the player, but they'll be implied to have occurred off-screen.
JAST is removing the loli content from Shiny Days… or are they?
Given the above, it seems like JAST is dead-set on censoring the loli content in Shiny Days to protect themselves and their customers. This is their official stance for the official release. However, as with soon-to-be released censored eroge Starless, they've dropped hints that fans should look forward to an unofficial uncut release.
From the official forum announcement:
While there will not be any kind of official patch to fix these scenes by us, we're confident the Internet will make such a patch for fans who want this content back in the game.
(Note that this part was in a smaller font than the rest of the message, a subtle hint that there's more to this than what they're letting on.)
Peter Payne, chief of JAST and J-List, added less subtly in a fit of exasperation:
…I am all but saying there'll be a 99.9% official patch through unofficial channels…
This implies that an unofficial patch might not only restore the cut content, but that it could even be professionally demosaiced. JAST made similar statements about Starless, which has yet to be released. A recent leak suggests that a restoration patch for cut content in Starless already exists.
My reaction to Shiny Days' censorship
I was extremely disappointed when I saw this announcement. I'm a huge fan of the School Days series, and I've been looking forward to Shiny Days for several years now. I even went and played Cross Days in Japanese to tide me over til this release. I've previously posted about my stance against censorship relating to MoeNovel's ill-conceived release of If my Heart had Wings. I'm also a lolicon, and the particular content being cut is directly relevant to my interests.
How is the censorship of Shiny Days different?  Why should we boycott MoeNovel and support JAST?
MoeNovel committed the most despicable kind of censorship: voluntary censorship to reach an audience that chooses to boycott the content in the original work (i.e., the sexual content). They did this purely for marketing reasons: they thought that removing the ero content would allow them access to traditional marketing channels that would allow them to reach a wider audience and achieve more sales. They essentially turned their back on the Western fanbase that wanted to enjoy the same work that Japanese fans had enjoyed. They chose to target casual mainstream VN readers with a censored game over the existing eroge fanbase with the original game.
JAST is censoring Shiny Days for legal reasons: this is coerced or state-sponsored censorship. It is a fact that virtual child pornography is illegal in English-speaking territories (e.g., Canada, United Kingdom, Australia) where JAST does business. It is a fact that a prominent member of the eroge community was recently detained and charged for importing an eroge containing infringing content into Canada. It is a fact that JAST USA employs contractors from all around the world where the content in games like Shiny Days is not allowed.
But most of all, JAST is not abandoning its fans. They have to maintain a facade of plausible deniability. They're unlikely to be prosecuted in the US over content in Shiny Days, but it's still possible. Christopher Handley of Iowa was charged under US federal statutes and sentenced to 6 months in jail in 2010 for obscene manga including sexually-explicit "depictions of children". Understandably, JAST doesn't want to become a test case for the newest version of the US Protect Act. They can't officially acknowledge they're working to put an uncut version in the hands of fans, but they've done what they can to reassure fans that they'll be happy with the end result.
Why taking a hardline anti-censorship stance is dangerous for freedom of speech
I understand that many people, especially Americans, are vehemently anti-censorship. They refuse to buy any work that has been altered for political or social reasons, or support the companies that do so. This is a perfectly fine as a general principle, but we must understand that general principles are a guide for decision making and that they ignore extenuating circumstances. Threat of legal action is a valid extenuating circumstance. Yes, censorship is evil.  Blame the US government for putting these laws in the books. Blame other governments for having even more draconian laws. Don't shoot the messenger for bowing to the threat of force.
What people need to understand is that as long as JAST believes there is a credible legal threat (and if those quotes at the start don't convince you they do, I don't know what will), infringing content will NOT be officially released. Shiny Days could sell 0 copies and bankrupt JAST, and it still wouldn't change their mind. At this point, JAST has two options:
Release Shiny Days and similar titles with cut content, then work behind the scenes to make a restoration patch available for fans who know where to look.
Don't release titles with legally questionable content.
In option 1, JAST censors content. In option 2, JAST does not censor content, but the content is STILL CENSORED. They avoided publishing titles for political reasons. Censorship occurs either way. Option 1 is the lesser of two evils. Option 2 is especially insidious because it attracts no attention, no fanfare, no debate. It meekly gives in to societal pressure. Option 2 caves without a fight to the social justice warriors who want to stamp out ideas that aren't consistent with their ideal world. As long as such games are released, as long as a patch is released that restores the cut content, the eroge community is quietly subverting those who would brand sexual perversions as thought crimes to be erased from existence. It's not a perfect victory, but it's preferable to the alternative.
How partial censorship could serve a legitimate purpose
Censorship is evil. Partial censorship of a work is the lesser of two evils, when the alternative is that the work won't be released at all. Partial censorship followed by restoration of the cut content isn't ideal, but it could also serve a rather sneaky purpose.
Consider that you're an eroge fan living in Canada, which has strict rules regarding importation of virtual child pornography. You're a collector, and won't settle for anything less than a boxed collector's edition of Shiny Days. On one hand, you could import an uncensored version of Shiny Days and risk legal action when customs inspects your package. On the other hand, you could import a censored version which poses no legal risk, then download a patch to restore the cut content. In other words, you could smuggle contraband into the country by separating out the illegal content and obtaining it from a safer source, then recombining it at its destination. That's a classic and effective tactic taken out of the Smuggler's Handbook.
The latter option is a crafty way to "stick it to the man" while minimizing personal risk. From a certain perspective, JAST would essentially be providing eroge laundering services free of charge! Annoying if you live in the US, but actually pretty useful if you live in an Orwellian dystopia like the United Kingdom.
My advice to concerned fans
Trust JAST to do good by its fans. This is the same company that released Saya's Song and Littlewitch Romanesque completely uncensored (not only that, but they had the guts to put a loli raising sim on Steam, which is a hilarious victory for lolicon eroge fans everywhere). They don't censor lightly.  Trust that JAST will keep their word and that a restoration patch will quietly appear on the Internet shortly after the game's release. Maybe you'll cancel your preorder to wait for the patch. Maybe you'll hold off on that Limited Edition you were considering. That's fine.
But don't demand too loudly that JAST stop censoring its releases, or they might just listen. Be careful what you wish for. Vehement opposition of censorship, targeted in the wrong direction, can just as easily restrict freedom of speech as enable it.
For those who trust JAST to restore the cut content, Shiny Days is available for preorder at JAST USA (digital) and J-List (Limited Edition package), and is slated for release on August 25th.
Full Disclosure: Tay has reached out and offered support/private boards to two potential teams who are interested in making the restoration patch. He's gone on record saying that his offers to the teams are meant to encourage people to buy the game, knowing the rest of the content will come later.
Update May 10th: release date has been changed from "June or July" to "August 25th".