This is an opinion piece and represents the opinion of the author. It does not indicate one way or another the stance or policy of the Fuwanovel community.
I begin with some sad news. A popular and valuable member of the translation community was detained, and later charged, after he attempted to import obscene visual novels into Canada. Customs stopped his mail, thoroughly investigated his items, and then hauled him in for a lengthy interrogation – an interrogation probably conducted by angry, shouty men wearing rubber gloves, who take great satisfaction in shining bright lights into people's faces. Our beloved friend did not leave unscathed. Therefore, I think it is an excellent time to issue a warning about the perils of importing certain types of pornography into a country which has strict obscenity or child pornography laws.
Contrary to what some internet Joes want you to think, customs DO have the power to open your packages and play all your pervy sex games. If they deem your games to be illegal they can then issue you with an intimidating letter, have your place searched, have you charged, and basically make your life a misery for however long they wish.
But you are not without options. At any point during the above procedure you could choose to launch a 3 hour diatribe accompanied by many flappy arm movements. You could start by saying your country's laws are draconian, continue by saying nobody was even hurt by this "crime", and conclude that this is not right and there's no justice. This will get results – usually the initiation of a rigorous cavity search and a lengthening of your overall misery.
I know it disappoints a lot of people but not every country is like Japan, and sadly you'll have to live with that fact. In some countries, possessing cartoon depictions of child pornography will net you a criminal record, as will possessing material the law deems obscene.
"AHA!" you might trumpet, as you point to an anime character in your hentai movie. "This girl may attend middle school, and she may look, dress, and behave just like a typical middle-schooler, but it says in the show she's 459 years old. And she has magic powers, so her age is consistent in a narrative sense. Logically child pornography charges could never be applied when the subject in question is a centuries-old minion of Satan!"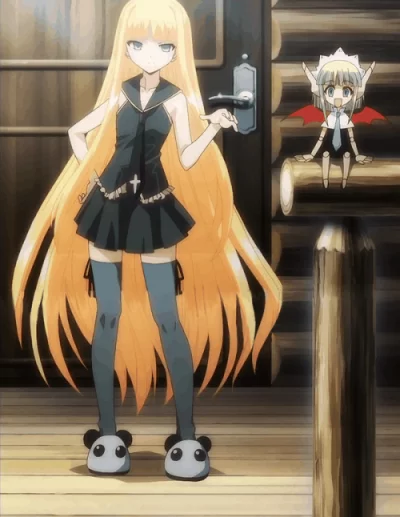 Well depending on the country you live in, you'd be wrong. In certain places a character need only look underage, or be simulating/alluding to being underage, for you to be dubbed a miscreant and fined many thousands of your hard-earned dollars.
Because of the very real and potentially career crippling consequences involved, people should take steps to minimise the risks they face. Unfortunately this can only mean one thing: you must thoroughly and comprehensively research your country's laws (I suggest giving extra attention to your country's Obscenity and Child Pornography laws.) This will make you more informed, which will allow you to take the necessary steps to stay safe. I say "unfortunately" because this will require reading page after page of stuff like this: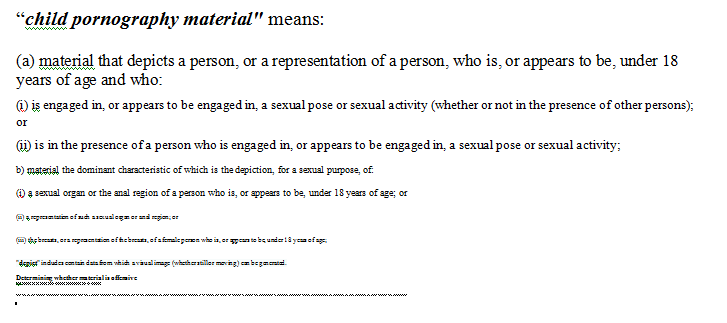 And that's why I, like a proper adult, paid someone to research it for me! Someone who thoughtfully condensed many pages of legalese down to a single, easy to read sentence. A sentence which contained quite a few exclamation marks, and many different synonyms for the word "idiot," but it helped me greatly:
After careful consideration, I have decided not to reproduce the sentence due to its extreme content. -Zaka

At the end of the day the legal system is a powerful entity, not a system to scoff at, and they have more than enough power to completely ruin your life. Prevention is better than whatever Customs will do to you if caught, so get informed, minimise risks, protect yourselves, and stay safe.
As for myself I will be purchasing only the digital versions of erotic games from now on, and to keep the police away I have also installed a state-of-the-art, anti-police-personnel defence system on my property.  A system which sounds complicated and contains many, many hyphens, but the common folk call them "Rottweilers" and I now have 3 of them!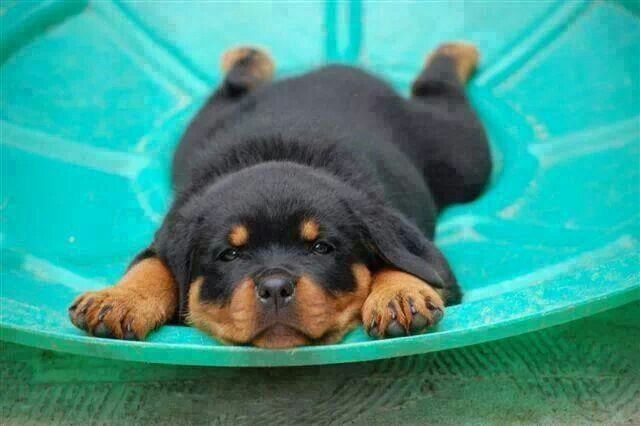 In 2010 an American man was sentenced to six months' imprisonment under the 2003 Protect Act. His crime? Possessing manga depicting "obscene visual representations of the sexual abuse of children." So even though the First Amendment offers some protection for American citizens, that protection isn't absolute and caution still needs to be applied.
Correction 10/4: The man was not convicted; he made a plea bargain. The distinction is important as guilty pleas do not set legal precedent.