2015 was a pretty good year for visual novels. There was a little bit of something for everyone, starting the year with a romance story in eden*, and closing out the year with a killer steampunk/fantasy title in Gahkthun, with everything in between. But it was also a year characterized by delays. If there's one good thing about these delays, it's that 2016 is going to be kind of insane! After a bit of a lull in January, we're going to be getting big title after big title. Let's take a look at the English releases we consider noteworthy in some way, both fan translated and official!
Everything in the following lists we believe has a reasonable chance of coming out this year. If there's any amount of uncertainty, we'll say so. In actuality, the large majority of these are almost certain to be released this year. But as we've learned from last year, delays can and will happen. Especially for the fan translations, unexpected circumstances can slow down or stall progress entirely, so set your expectations accordingly. Titles that I am personally most excited for are going to be bolded.
Charage:
The general catch-all label for low-concept character-focused games with heavy romance elements. Can include moe comedy, heavy drama, and other similar titles.
Ao no Kanata no Four Rhythm – A story set in a world where flying with crazy sci-fi shoes has become a sport, made by the creators of Koichoco. Translation is nearly finished and QC will follow. (project page)
AstralAir no Shiroki Towa – From the makers of Hoshizora no Memoria, this one sounds even more fantastical by comparison. Raw translation is nearly two-thirds done and at their current rate will be done in around six to nine months. (project page)
BokuTen – Why I Became An Angel – Overdrive, popular for Kira Kira and Deardrops, drops most of the musical elements for this one and aims to give us a more somber story. MangaGamer is releasing it, and it's currently 73% translated.
Chrono Clock – The protagonist acquires a watch that allows him to turn back time five minutes, but is only interested in having fun with it. Purple Software's first game to be translated, licensed by Sekai Project.
Da Capo III – The biggest Da Capo game yet, and by all accounts, the best. I don't know how much faith I have in its 2016 release, but MangaGamer is saying it'll happen, and the translator set a personal goal to finish translation by AX in July.
Flowers -Le Volume sur Printemps- – Innocent Grey, previously known for their grisly murder mysteries, produced this all-ages yuri romance/mystery story to surprisingly good results. Licensed by JAST, it's currently in editing. (official page)
Grisaia Sequels – The Labyrinth and The Eden of Grisaia, sequels to the insanely popular Fruit of Grisaia/Grisaia no Kajitsu, should both be coming out this year. Although after some production delays with Labyrinth, Eden could be cutting it close, so don't be surprised if that slips to 2017. (Kickstarter page)
Harmonia – Key's latest kinetic novel, in the same vein as Planetarian. Currently unreleased in either Japanese or English, this will be their first simultaneous release, and is scheduled for Spring. (Steam page)
Kimi ga Nozomu Eien – AKA Rumbling Hearts, a complex and emotional romance story from the creators of Muv-Luv, it's regarded as a classic. This one won't be ready until late in the year, if it makes it. (project page)
Kindred Spirits on the Roof – Liar-soft's comedy Yuri title was licensed by MangaGamer last year. Two lesbian ghosts fall in love and decide to turn the school they attended into a "yuritopia." Is currently fully translated and edited. (official page)
Koi ga Saku Koro Sakura Doki – The most popular guy in school wants nothing to do with love, and neither do any of his female friends. Somehow they all fall in love with him anyways, including a shinigami. Yep. Translation and two editing passes are already completed, and the final pass should be finished in a month or two. (project page)
Kono Oozora ni, Tsubasa o Hirogete (retranslation) – AKA If My Heart Had Wings. It has become hugely popular in the west despite the shit translation. Because the translation is shit, several members of Fuwanovel are retranslating it and their work is almost done, rejoice! (Fuwanovel thread)
Little Busters! Perfect Edition – The hugely popular Key nakige is getting its ultimate, most featureful version released this year by Fruitbat Factory, with three new routes and lots of new common route content. But no porn.
Maji de Watashi ni Koishinasai! A-1 – The Majikoi A games are basically a series of fandiscs with three selectable stories in each one, each being the length of a character route. A-1 features Sayaka (Yukie's sister), Azumi, and Benkei, and is 64% translated. (project page)
Narcissu 10th Anniversary Project – Headlined by Narcissu 3, this will be a collection featuring the entire Narcissu series, with some previously untranslated works, some previously translated but remade works, and some entirely new works. Freshly Kickstarted by Sekai Project, the release is estimated for April. (Kickstarter page)
Neko Para Vol. 2 – Everyone's favorite kittens are back! … Yay? Well, lots of people seemed to like the first one. The sequel is coming out February 20th.
Princess Evangile W Happiness – The fandisc to the very popular moege Princess Evangile, with several new routes and side stories featuring the original heroines. No progress has yet to be reported by MangaGamer but they say it's releasing this year.
Rewrite Harvest festa! – Rewrite's fandisc, featuring a series of light-hearted side-stories for all of the heroines as well as an RPG minigame. Progress has been a little slow but it's already about 80% done. (project page)
Tenshin Ranman – Lucky or Unlucky!? – From the creators of Noble Works and Dracu-Riot, it's another light-hearted comedy moege. Sekai Project announced the license last year, they haven't given us any progress reports but a release this year seems likely.
Wagamama High Spec – A high-school author of perverted manga is discovered by the (female, obviously) student council president, who blackmails him into joining. Moege ensues. Sekai Project licensed this, and is currently slated for Spring 2016. (official page)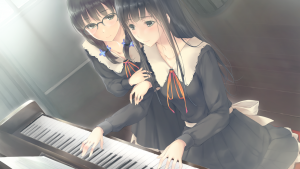 Story-heavy VNs:
Features high-concept storylines that are driven by but not dominated by its characters. May feature romance as a side element.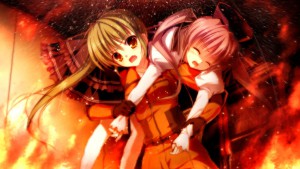 Gameplay VNs:
These are RPGs, strategy games, dating sims, and so on, all containing heavy VN-like elements.
Beat Blades Haruka – A sex-heavy RPG/raising-sim featuring modern-day kunoichi, and Alice Soft's first official release in the west. Translation and editing are finished and testing is underway, MangaGamer wants to release this ASAP. (official page – NSFW)
Bunny Black 2 – The second in this dungeon crawling series, the first was fairly popular among fans of dungeon-crawling VNs. Translation is progressing along rapidly, with a beta patch already released. (project thread)
Seinarukana -The Spirit of Eternity Sword 2- – Sequel to Aselia the Eternal, this is another strategy RPG featuring the clashing of the real and fantasy worlds. Translation finished ages ago and apparently JAST is in the final prep stages. They have been for like a year. Any moment now…
Otome and BL:
And now, a little something for the ladies (and certain men). Note: I honestly don't pay much attention to these so I'm just winging it here.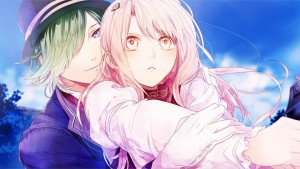 OELVN:
Standing for "Original English Language Visual Novel," for our purposes, this category will contain pretty much any VN that originates in the west. Note: See previous note.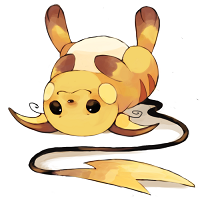 Ryechu's Nukige Corner
Many of you know may know Ryechu as the Fuwareviews boss. A few of you particularly naughty boys and girls may be familiar with his "Ryechu's Nukige Corner" series of nukige reviews. As Fuwanovel's foremost authority on all things anime porn, he's here to share with us his profound expertise, giving us his thoughts on 2016's nukige releases. [consider all links NSFW]
2015 was quite the year for nukige releases. On the Japanese front, the latest installment of the Sono Hanabira series released at the end of the year, and it is gorgeous. You also had a "touching simulator" that sparked a LOT of controversy (and decent discussion, on sites that allowed it) that was released by Shiritsu Sakuranbo Shougakkou. On the English front, we saw lots of great titles. From flagship titles like Euphoria and Starless to translations of lesser known titles like Ona-Ken!, Iinazuke wa Imouto-sama! (which still needs editing, but is pretty damn good), Lilium x Triangle (which Fuwanovel members Nosebleed, rainsismyfav (SPELLING?), and I worked on!), and Bacchikoi. There was something to scratch every niche itch out there. 2015 will definitely be hard to top.
2016 does have some promising titles already in production. Beat Blades Haruka, created by Alicesoft (of Rance fame), translated by Arunaru, and assumedly releasing sometime in the near future (the game is in beta testing according to their site), is a fantastic title that has what appears to be over hundred H-Scenes. Also on the Mangagamer front is Kuroinu, which also caters to a LOT of fetishes. Produced by Liquid, a company well-known for their nukige releases (some of which have seen English releases), this title shows a lot of promise, but the translation has been on the slow side, so we may not see this until late 2016, or maybe even 2017, unless progress significantly picks up. Similarly, JAST is still working on Bitch na Ichinichi. This title looks interesting, but with JAST's hectic release schedule, and often the quality of their releases as well, I'm not going to hold my breath just yet.
Unfortunately the Rance stuff has been halted due the MG-Alicesoft agreement, so Rance fans may have to wait a bit before anything from that camp comes out. Also halted were the SonoHana projects in hopes that they will continued to be picked up. I'm looking forward to Washi TL's Fan-TL of Hoka no Onna no Ko to H wo Shiteiru Ore wo Mite Koufun Suru Kanojo, since the world always need a bit more NTR. I'm also looking forward to getting to work on Immoral Little with Nosebleed, but I know he's been busy lately, so I'll be patient!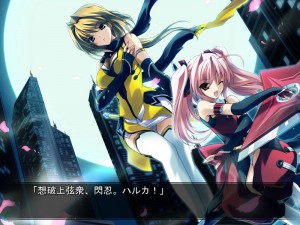 Clephas' Top 10 most anticipated Japanese releases of 2016
Clephas is perhaps Fuwanovels most avid reader of Japanese-language VNs, voraciously consuming almost every genre. When he's not reading, he's sharing his thoughts on most everything he plays in his Fuwanovel blog. We asked him which ten Japanese release he's most looking forward to.
---
Whew! What I thought would just be a quick one or two hour project turned into something much bigger. I hope you appreciate this preview, and perhaps found something new in the process. Keep in mind that these were the titles that I found noteworthy, there may be some I omitted that you would enjoy. Check out this list to see all currently unreleased but planned english translations, and this list for commercial OELVNs. Couldn't fit 'em all, though! Shout outs to Ryechu and Clephas for contributing to the article, to Zakamutt for his helpful corrections, and to Tay for making the header image.
NOTE: Just prior to this article's publication, otome translation group Golden Spirit has unfortunately been issued a cease and desist order for their translation of the Starry Sky series, and have also placed their other two translations, Black Wolves Saga and Ken ga Kimi, on "semi-hiatus." These latter two titles have made our list, and we will keep them on it as it seems like the group may return to them at some point. We wish Golden Spirit the best in their endeavors.