MangaGamer has released an English localization of Princess Evangile, a moe-centric VN by Moonstone. Apart from the adult version, there is also an all-ages version on Steam.
In Evangile we follow Okonogi Masaya, a down-on-his-luck "thoroughly pleasant young man". His parents got divorced when he was still a kid, and he sees his mom only rarely… and now his deadbeat dad's run out on him, leaving poor protag-kun in some serious debt.
Thankfully he gets saved by this girl who wants him to be the first male student at the posh all-girls' school Vincennes Academy. Problem is, she's the only one there who really wants any boys around, with the rest either neutral or in (sometimes disgusted) opposition.
I guess getting the thoroughly sheltered girls on his side is where the "thoroughly pleasant young man" thing comes into play.
You can read more about Princess Evangile its MG store page(NSFW), where you can buy it for $44.95 ameribucks. The all-ages version is available on Steam, and is currently discounted by 10% at $31.49 . As usual, you'll get a key for the Steam version as well if you buy the adult version.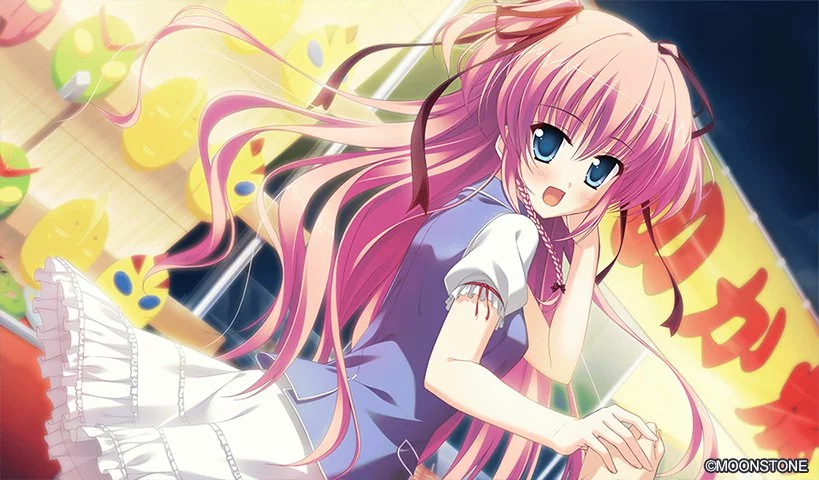 A sidenote: due to ESRB regulations regarding presenting content with non-adult ESRB ratings next to adult content, MG has been forced to stop selling a decent lot of all-ages versions of their VNs on their own site. This includes Evangile, Eden*, Dengeki Stryker and more. Based on these troubles, they'll just not get ESRB ratings for any further releases.