Well, there you have it: the first, official sneak-peek into the Fuwanovel site redesign. You can see it live for yourself at http://beta.fuwanovel.net. The theme as you see it in the image above was designed by the brilliant Emi (and if you like the new look, be sure to let her know!). Nay worked hard to make it responsive, so be sure to try it out on all your devices.
The redesign team is hard at work: we're very lucky to have the combined artistic superpowers of Emi and Beato, with Nayleen as our coder extraordinaire, and Rooke editing all the text assets I throw at him. These are extremely talented individuals, and I feel extremely fortunate to be working with them. There is still a lot to do, however, and until the new site is ready for launch, we will be keeping the classic Fuwa front site live at the fuwanovel.net domain.
But wait! There's more!
One of the coolest features of the new site is a theme changer. We've got three themes up, ready for you to check out live:
Summer Sky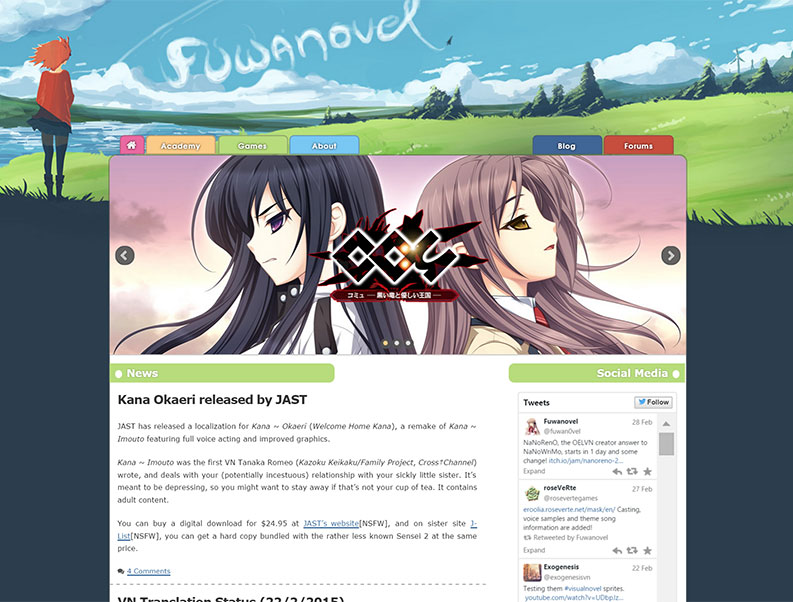 Sekai Spirit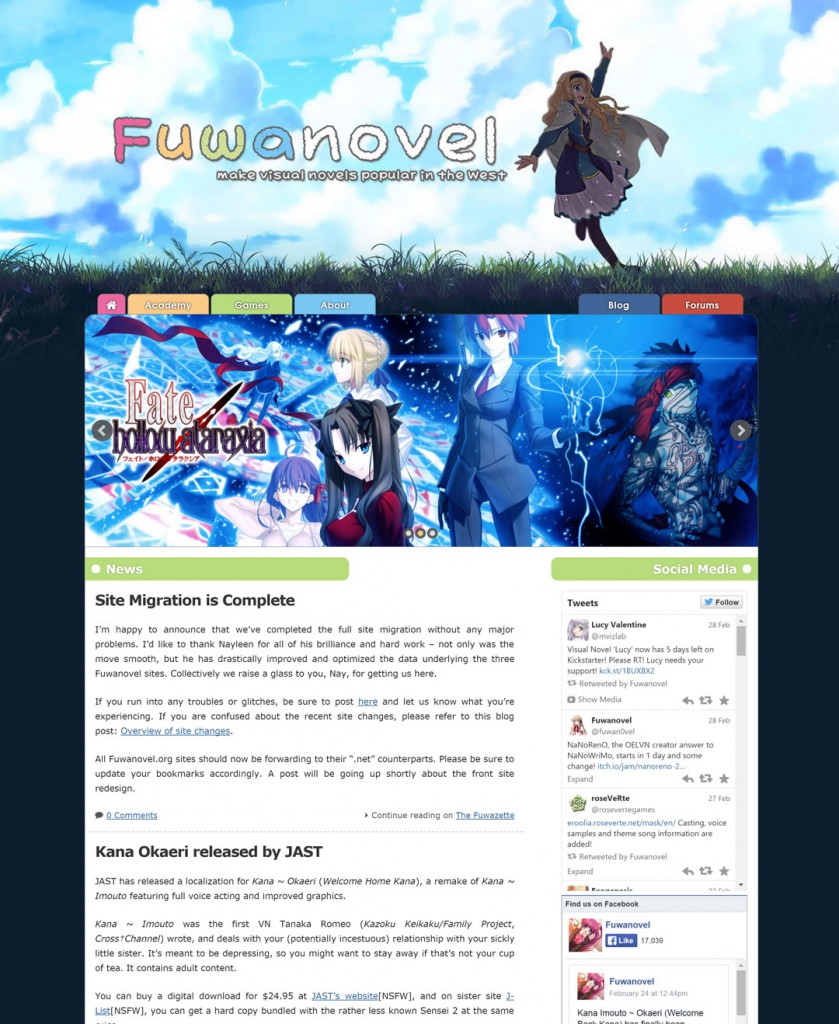 Old School Cool