Travelling August if you don't know is August's (the eroge company) first orchestral concert and they're performing in Tokyo on the 17th this month, September 1st in Osaka. But the main news is starting from 27th of August they are doing mail order for the special goodies, via their Aria Webshop: [aria-soft.com/webshop] <— have to use mail proxy
1) Travelling August Pamphlet – 1,000 yen 
Explains the songs, has comment from the singers, photos, history of August printed on high quality A4 paper. No. of pages unknown.
2-3) Travelling August Limited T-Shirt – 1,500 yen
Comes in red or yellow colour, not made of cotton but synthetic fibers. Says nothing about sizes.
4) Tapestry – 2,000 yen
5) Travelling August Sports Towel – 3,000 yen
6) August history vocal visual arrange album ~Sprout August~ – 2,500 yen
Piano instrumental arranged tracks of vocal songs from August' games.
7) Travelling August Recording Album – 3,000 yen
CD recording of the concert!
8) August 10th Anniversary historic works vocal collection – 3,000 yen
9) Daitoshokan vocal collection – 2,500 yen
10) Daitoshokan original sound track – 2,500 yen
11) Travelling August Piano Sheet Music – 1,000 yen
12) Travelling August Take Out Pack – 500 yen
Paper bag so you can carry your goods out.
Buy from here starting 27th: [https://aria-soft.com/webshop/aria_index.html]
I'll do a reminder post when online mail order starts.
There is some more goodies for sale at C84 starting 10th of August.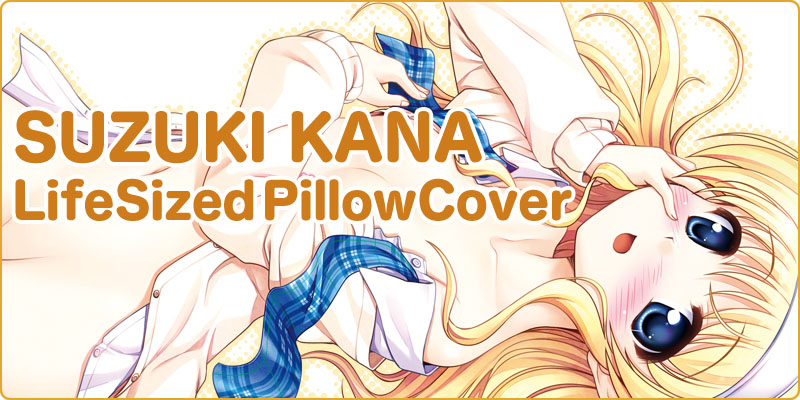 Like the Kanasuke daki 0_0

And I have no idea when they are opening online mail order for these…
Don't forget the game daitoshokan shippo days [see post].
[source:
kahouha2jigen
]