PS3 「Ore no Imouto Konna ni Kawaii wake ga nai. Happy End」 September 26th Release.
桐乃、黒猫、あやせ、麻奈実、かなこの5人を京介がマネジャーになってアイドルプロデュース
Kyousuke is the manager, and you produce Kirino, Kureneko, Ayase, Jimi-ko and Kanako into idols.
It's going to be another Idol produce game dammit.
衣装や背景を決めて激写、ステージいろいろ
写真をSNSにアップして公式サイトを充実させよう
Select your costumes and backgrounds then go trigger-happy.
Upload photos via the in-game SNS (social network) for everyone to perv on. [blog.livedoor.jp/nizigami]
I should have known better than to expect another game written by Fushimi Tsukasa (of which there were two). I don't think I'll buy this anymore…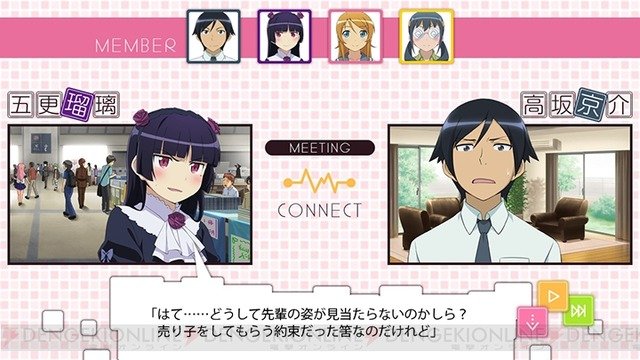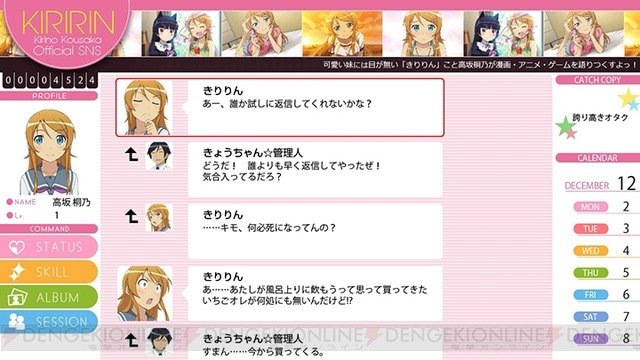 thx to ziddy for tweeting it.